Model
Let's Make Art.
If you are interested in modeling for me and would like to be added to my model queue, please read the details below before inquiring.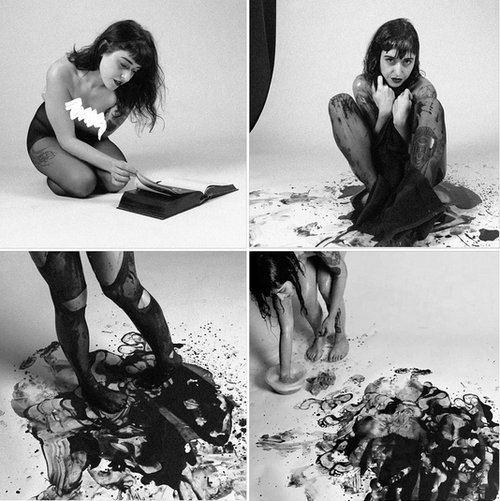 Any inquiring models (Male or Female) must be at least 18 years of age. Studio sessions with models are private and are always scheduled at 7 PM on weekdays with weekends being flexible. Sessions can range from 2-3 hours depending on the concepts being executed.
It's important to know that I am a fine art nude photographer therefore, you must be comfortable with being either partially or fully naked during the shoot. As a female myself, I am completely aware and understanding of sensitivities. Regardless of the concept, my only intention is to capture you in the best light - never expose or present you in a demeaning way. If you are still interested in being considered and are not comfortable with being nude, please state so in the form below. Tattoos: Although I prefer little to none, they are not a disqualifier. Just be sure to state that you do.
I am not a glamour and or commercial photographer. Unless I am being commissioned, do not inquire about modeling for me if you are simply looking to be photographed for your own personal vanity and or concepts. I am a fine art photographer whose sole purpose of shooting is to create work for professional exhibition purposes. (If you are an artist/model looking to Collaborate - please use the form here)
If you are chosen to work with me, you will be compensated for your time. Compensation is by the hour at an agreed upon rate. If you are a professional fine art model and have local / traveling rates, please state them in the inquiry form below. On location and before shooting, you will be asked to sign a Model Release Form. The Model Release Form can be viewed prior to shooting upon request. If you are a professional model with your own release, please state so. Promptly after shooting, you are compensated via Pay Pal. Later, you will be assigned a DropBox folder where you will be given a select number of edited, jpeg. images. (*Please understand that final edits are a courtesy. If I have paid you, you are not entitled to images.) This DropBox folder will be accessible for a limited time and is shared only with you.
Model Request Form